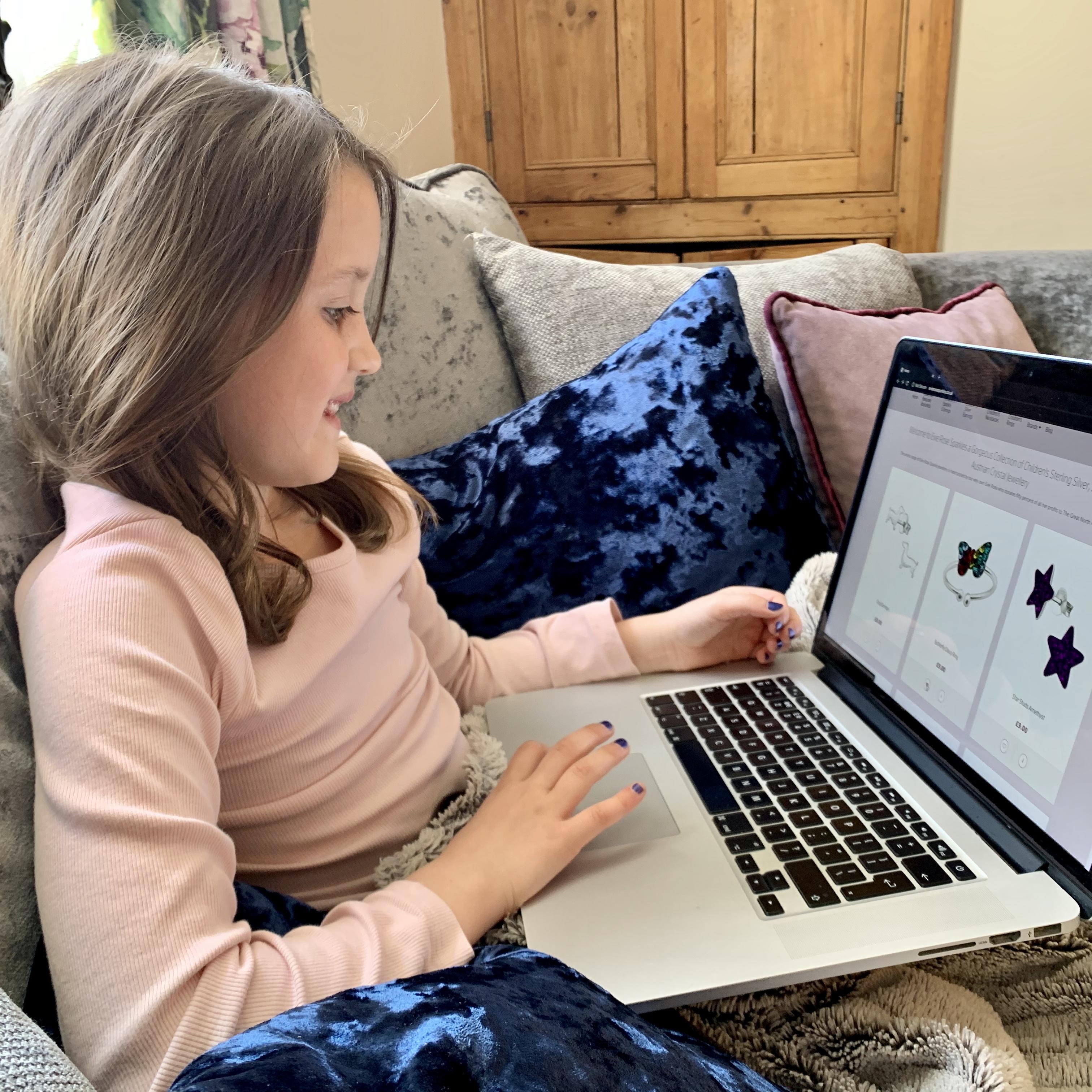 Evie loves looking at her new website and deciding which pieces of her gorgeous sparkly collection will make it onto her updated feature page. Evie uses the feature page to share all her current sparkly favourites, this week there is a lot of purple (Evie's favourite colour) and quite a few references to her best pooch pal Bertie.
Evie would love you and you PLP's (Precious Little People) to help her create her next feature page so if you have a few minutes why not take a look at Evie's collection and let her know what your favourite pieces are and why. You can get in touch via the Contact Us page on the website or by visiting the Evie Rose Sparkle Facebook or Instagram pages, using the icon links below.
Evie can't wait to hear from you!